Gym access is included for free with all full-time, key holding members of OpenWorks.
Part-time members who don't have a key fob may be granted access by special request sent to OpenWorks' ops@.
Private showers and free daily-use lockers are available to all members.
How to Sign Up
Lookup your full key fob number, which is required in the waiver. The numbers on most fobs are worn and / or hard to read. Please lookup your full fob # next to your name in the spreadsheet.
Fill out your name, full key fob #, and sign the gym waiver. (download icon will show in the upper-right corner)
Submit a digital scanned copy to Breanna Anderson at RealOp (banderson [at] realop.com) and be sure to mention you're in Suite 302 on the 3rd floor so they don't setup a bill.
Your key fob should be activated within a few days.
Strength and Cardio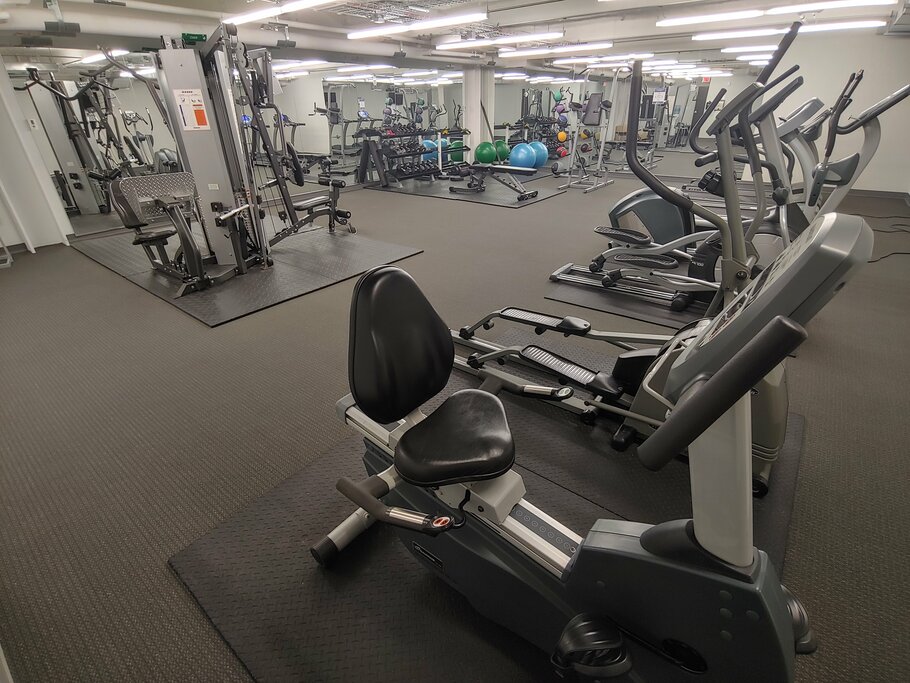 Private Showers
Two showers with private locking doors are available between the gym and restrooms. There are changing areas inside each shower room and additional changing space inside each bathroom.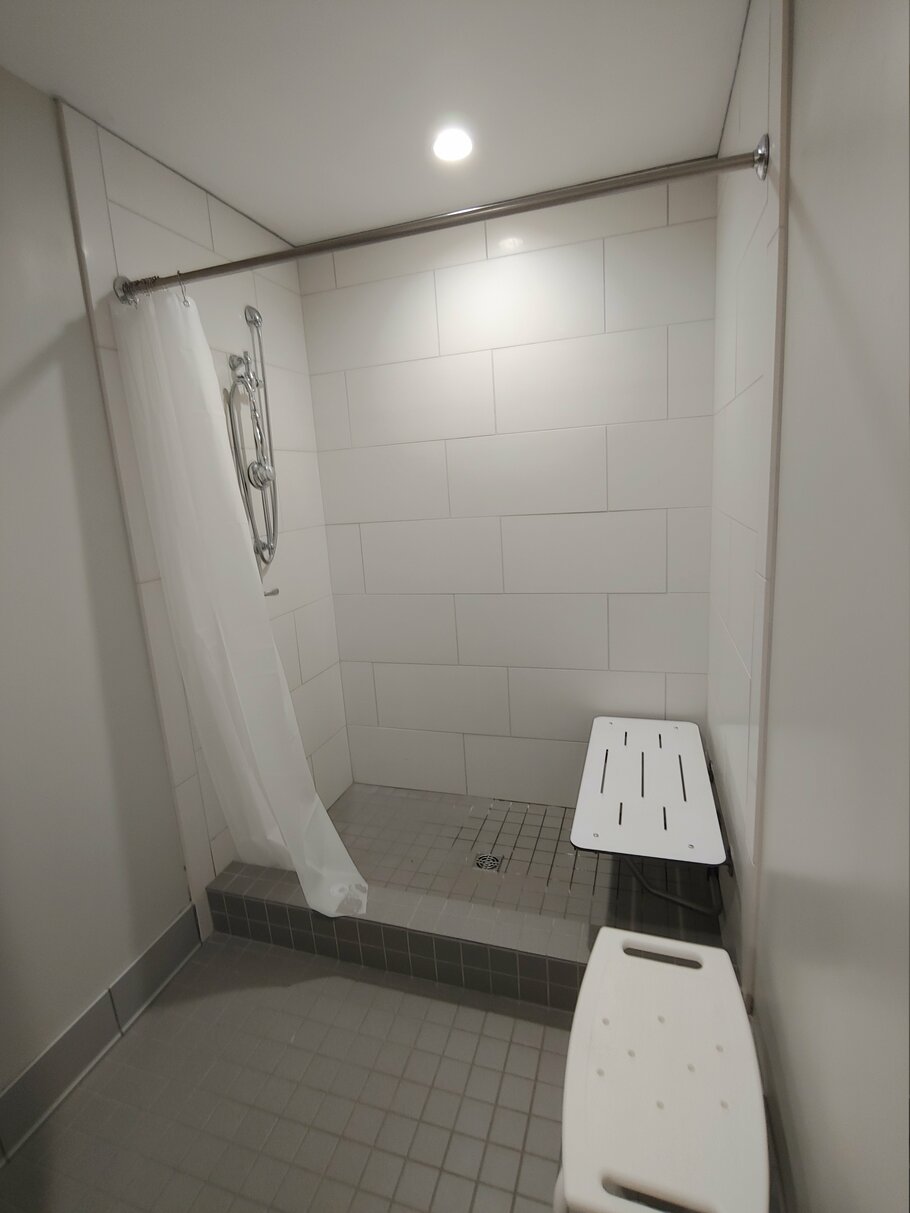 Lockers
Ten 36″ by 12″ lockers are available for daily use in both the men's and women's rooms. These lockers are free, but intended for daily use. Locks left on for extended periods are subject to removal by the building management.